Strange Days
Lenny Nero, a former cop who now deals data-discs containing recorded memories and emotions, selling actual human experiences, through which people can feel, hear, touch somebody else's past.
2. The Congress
Miramount Studios offer actress Robin Wright, playing herself, to be scanned and used freely by the studios who can now make movies using only computers and their actors' data. Wonderful perspective on the means and goals of VR, in a beautiful mixture of film and animation. After Waltz with Bachir, Ari Folman's The Congress, based on SF author Stanislaw Lem's book, is an absolute must-see.
3. Black Mirror
Particularily episodes 3 and 7, "The Entire History of You" and the Christmas Special. Humanity reaches a point where the perceived world can be managed, stored and enhanced. All of it through biotechnological captors and implants, at a time when even smartphone are obsolete. It won't make you laught, but it certainly will make you think.
4. They Live
In an empty alley, drifter John Nada finds a pair of sunglasses that show the world in its true form. And guess what: it's not a pretty one. Carpenter's cult film inspired Shepard Fairey's 'OBEY' campaign, smoewhat ironically.
5. Terminator
He may be a time-travelling killing machine, but The Terminator does have a big heart. And a really cool super-vision that collects and shows data connected to who-knows-what, which seemed completely unrealistic 30 years ago, but so simple today.
6. Minority Report
A holographic motion-detecting screen? Yes please! Shut up and take my money! And furthermore, in contrast with the rest of this list, at least augmented reality stars in this picture as a crime-fighting tool and positive tool, in this dystopian future.
7. Mission Impossible
Another Tom Cruise movie? Forget it, then. How about that augmented fighter jet shield in Top Gun, pretty cool, huh? Damn, that's Tom Again?!
8. Fight Club
Alright, there's no AR technology actually in the movie, but i'm sure IKEA has been trying very hard to invent this ever since. And they're getting pretty close.
9. The Matrix
Perhaps the most sophisticated simulated reality in cinema! Gloomier than ever, nonetheless.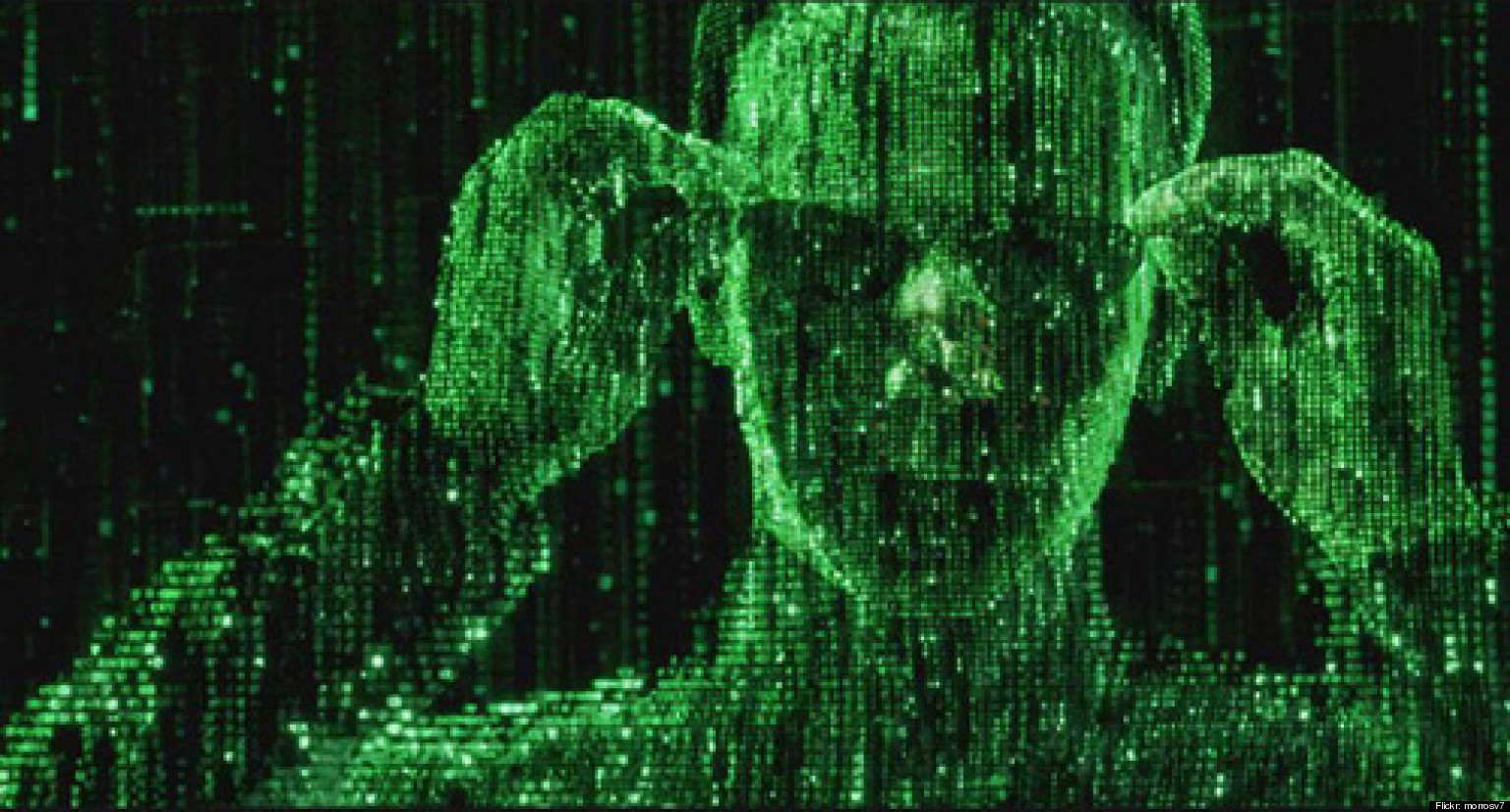 10. Total Recall
It might not sound good at first. It's on Mars. It's about a weird technology that turns dreams into reality. Starring Arnold Schwartznegger. But it turns out to be quite entertaining, and adds yet another cult film to this list.