How to attract, engage and retain new generations of consumers for luxury brands?
With the rise of new technologies and new generations of consumers, luxury brands should take the time to better understand their target audience and adapt their marketing strategies to get the best return on investment.
As Sarah Weise said, "Companies that don't care to understand how future customers, think, find information, negotiate and communicate end up becoming relics, stories we tell."
Millennials accounted for 85% of luxury growth in 2018 and will represent 45% of the clientele in 2025. However, Gen Z already differentiates from Millenials as their passion for luxury is mainly driven by experiences and brand values. This is something to keep in mind knowing that in the next 5 years, Gen Z will represent over 55% of global luxury turnover. 
The luxury industry now needs to find ways to make its brands more relatable to younger audiences, to enter into strong relationships with them, and to turn them into loyal consumers.
Innovating in terms of products and designs simply isn't enough anymore. Brands also need to innovate on the storytelling around their products and how to deliver the story. The good news is SmartPixels can help you out in doing so.
Customization
There is no better way to engage your audience than to offer them the opportunity to wear a unique product from their favorite brand. Having a customization offer is one thing, however, delivering the experience is another challenge. Luxury brands' main audience is young, impatient, well aware, and extremely demanding. They are willing to be impressed and entertained. This pushes brands to be extremely creative in the experience they deliver. Each brand has its own DNA and challenge to solve, thus no experience is similar but check out what Nike and Chloe have been doing. 
Nike ID powered by SmartPixels is using augmented video mapping allowing for real-time, live design directly on a shoe.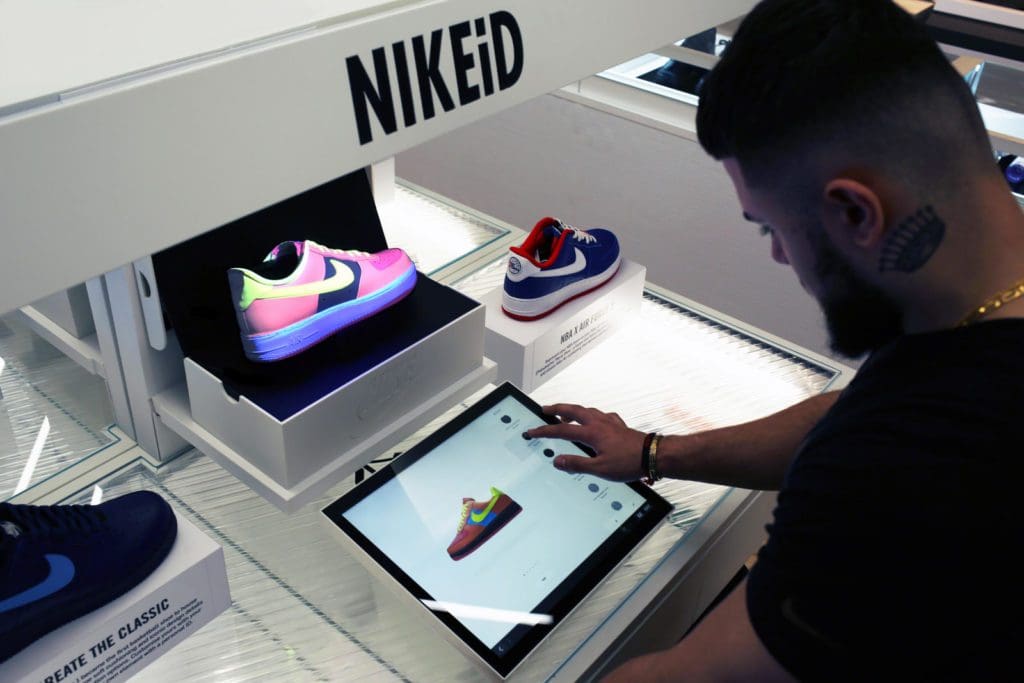 Wondering how it works? An all-white version of the sneaker is placed in the NIKEiD Direct workspace. From there, the shoe is connected to the NIKEiD configurator, and as soon as color and material selections are made, they are projected onto the shoe for a clear, immediate representation of the final product, allowing consumers to experience their design coming to life right in front of your eyes. Once finalized their design heads into production at a NIKEiD factory. 
Chloé also leveraged SmartPixels' expertise in terms of customization experience to put the spotlight on their offer.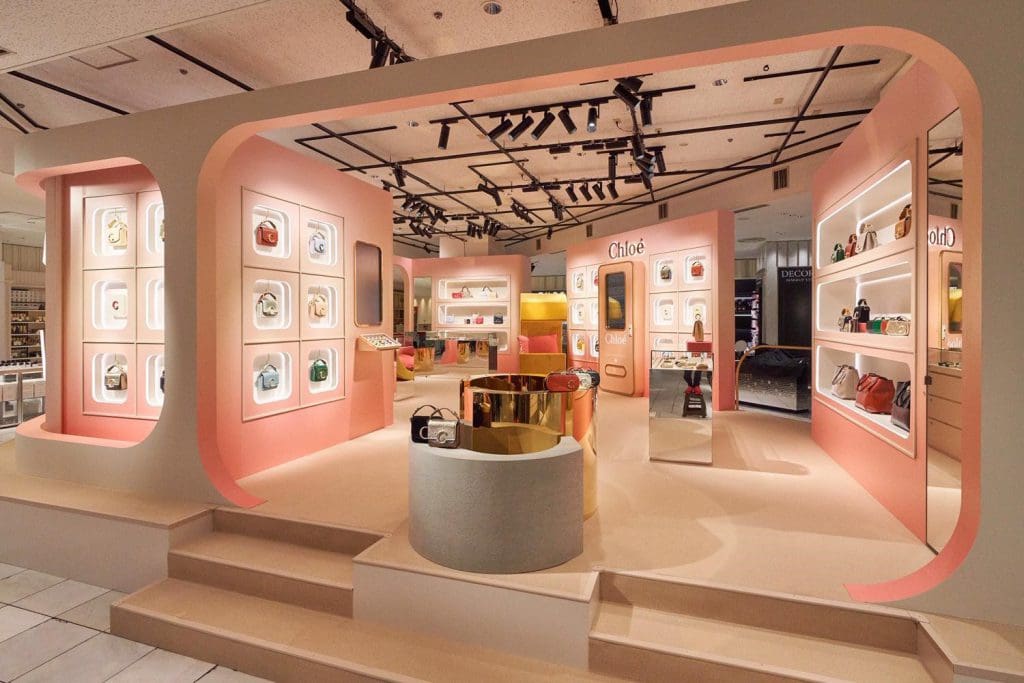 In the luxury market, it is extremely important to be able to touch and feel the products in-store, thus we designed an experience allowing real-time visualization on a screen combined with the touch and feel of different materials and colors which are expected by consumers. Prospects are encouraged to interact in a gamified manner, touching different materials and visualizing them instantaneously. Again, once their design is finalized, it heads into production at the Chloe workshop. 
Gamification
Another popular way of creating stronger bonds with the younger generation, especially in China, is by immersing them in the brands'universe, allowing them to have key roles in product development through product customization, or giving them a sense of belonging to the brand's universe by matching a product to a personality type for example. 
Gucci tapped into the popularity of personalized avatars and mobile communication. By partnering with a new platform, they have been able to integrate avatar-to-avatar communication and the functionality to dress their avatars with luxury apparel from Gucci. The label is among the most digitally savvy in the luxury world.
Another example would be Dior who launched a widely successful WeChat campaign for their new store opening at Plaza 66 in Shanghai. They invited users to collect items from the latest collection via an interactive treasure hunt. Users that completed the game could launch a virtual hot air balloon for a chance to win tickets to the store opening event.
WeChat has proven to be an extremely powerful tool to engage younger audiences in China. It now represents an essential touchpoint in omnichannel strategies, and this is why it is now fully possible to integrate SmartPixels configurators on WeChat.
Luxury brands understood the importance of this platform and have created WeChat mini-programs to create immersive digital experiences for their customers, offer exclusive access to the brand, or practice the "drop" retail model, by releasing limited edition clothing and accessory. These brands understood the importance of the younger generation to express their personality by the way they dress, the brands they chose, and the values they reflect.
It is paramount for brands to create user-centered digital experiences to get closer to their consumers and to be more adaptive to their demands. 
References :
– https://www.luxurysociety.com/en/articles/2019/05/gamification-key-winning-over-luxurys-youngest-consumers/
– https://www.retailnews.asia/how-are-luxury-brands-leveraging-gamification-in-china/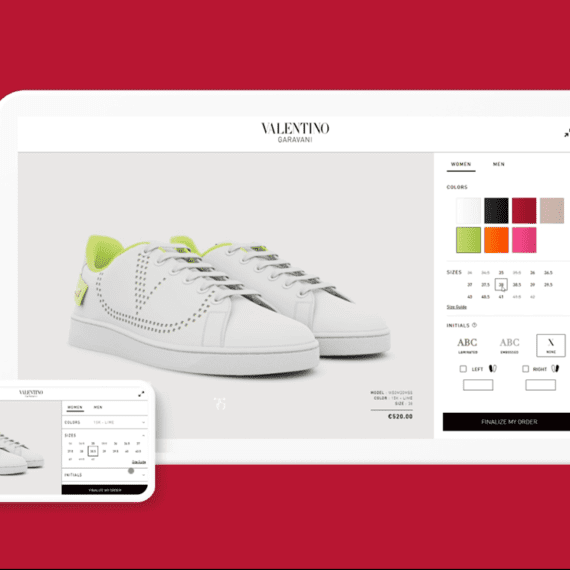 https://www.smartpixels.fr/wp-content/uploads/2021/05/Home-Header-1.mp4 Configurateurs produits interactifs par SmartPixels 6 astuces pour améliorer l'expérience client en ligne grâce à un configurateur produit interactif Souhaitez-vous offrir à vos clients
Read More »