How to build a powerful shopping experience remotely?
Covid-19 has emphasized the need for salesclerks in store to keep in touch and communicate with shoppers remotely.
No matter how hard it might be to visit stores with the current situation, luxury clients still expect the personal service associated with the industry when shopping. E-commerce is far from providing the level of service expected by luxury clients. Thus, brands are developing personalized video consultations by appointment to spur sales. This trend is here to stay.

In France, for example, Galeries Lafayette Haussmann launched a personalized remote shopping service on May 22 to re-establish contact with its customers, particularly international customers. The service offers a live virtual visit, with a personal shopper, to the Parisian department store.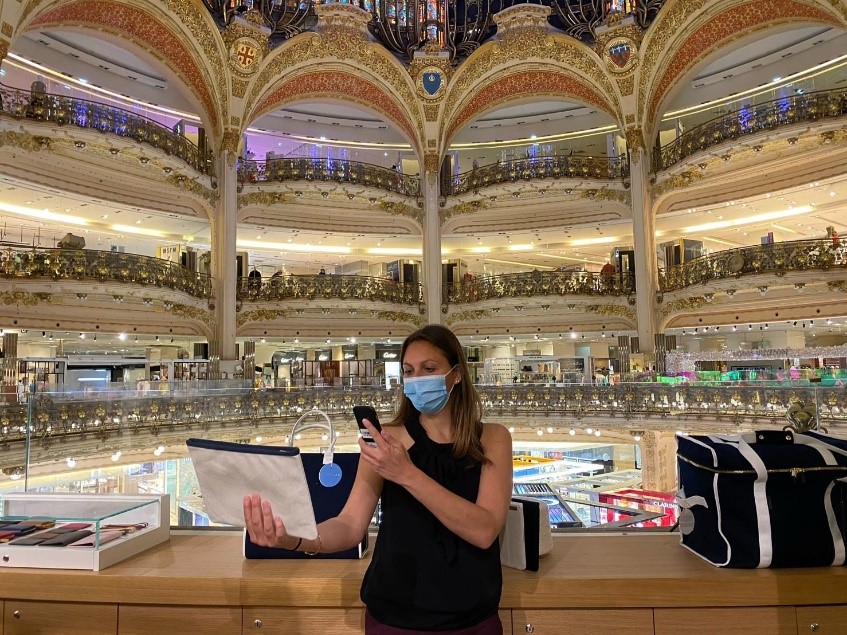 Clarins has also set up worldwide consultations, inviting all its beauty experts to offer free telephone consultations. In 15-minute sessions, the experts focused on delivering their advice live. Whether for pre-sales or sales assistance, the objective of retaining the richness of the advice so dear to the brand was fully achieved. The magic worked, sometimes in the intimacy of the bathrooms, and authentic relationships were created. This is evidenced by the massive arrival of loyal customers in-store since the reopenings.

"More and more retailers are looking to increase customer value and enhance brand relevance by bringing the personal features of the in-store shopping experience directly into the customer's home," says Scott Clarke, VP, consumer products industry lead at digital consultancy Publicis Sapient. He says that "research has shown that despite the convenience of e-commerce, consumers still value the human touch at critical points along the shopping journey."
Various brands such as Cuup, Credo, Clarins, Chanel have been trying to incorporate this human touch in their sales process offering video calls between in-store employees and shoppers at home.
Today this is solved by a haphazard mix of do-it-yourself solutions: Whatsapp, facetime, phone calls. Some brands such as Oscar de la Renta, Panerai, and Temperley London have been using the customer support platform Hero, to let in-store salesclerks chat with online customers through a video chat hosted on the brands' website. Sellers can then guide consumers to specific pages on the site to support their recommendations.
Gucci has been leading the way with the launch of Gucci Live, a video service that lets staff communicate with shoppers on their mobiles or laptops. Gucci 9 in Florence has developed a faux luxury store with cameras and TV-style lighting for the new "remote clienteling". Through this service, Gucci aims at providing customers around the world with a direct connection to the Gucci community in a seamless, accessible, and personalized experience.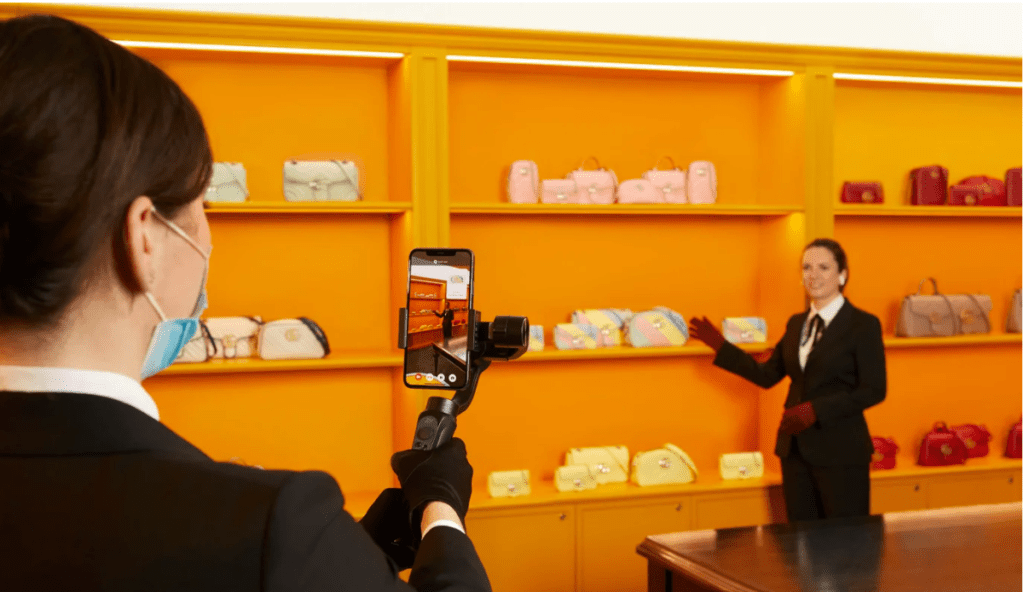 Although it might not be the case of Gucci, most of the time, the experience is not thought through, not unified, and under-par compared to the general brand experience. During lockdown periods, brands have rushed to find solutions to keep in touch with their community and haven't been able to develop professional solutions.
SmartPixels understood the importance of delivering a human touch powered by technology and developed the Digital Remote Shop. We believe the atmosphere of the shop should be treasured; thus we suggest a professional set up at the heart of your store providing a seamless and personalized experience to consumers. Expert in delivering unique and personalized customer experiences, we equip stores with professional video streaming capability, taking care of the lighting, image and sound quality… That way the sales associate only has to worry about one thing: build a strong relationship with the client. Don't hesitate to reach out at contact@smartpixels.fr to learn more about the Digital Remote Shop.
Overall, the convergence of physical and digital experiences, the increase of data-driven personalized experiences, and the rise of the service economy represent significant industry trends following the rise of personal remote appointment services. Brands who will best get out of this difficult situation are the ones that will adapt and leverage technology to give a human touch and decrease friction and uncertainty during the sales process.

Sources :
– https://fr.fashionnetwork.com/news/Mode-et-luxe-redecouvrent-les-charmes-du-telephone,1224581.html
– https://www.voguebusiness.com/technology/gucci-live-personalised-video-shopping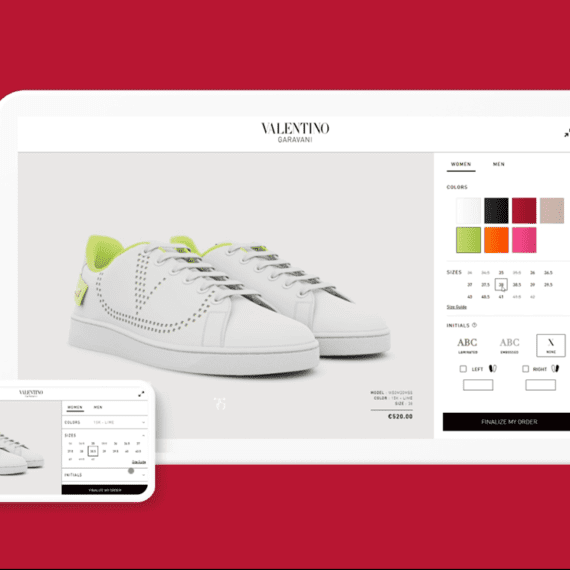 https://www.smartpixels.fr/wp-content/uploads/2021/05/Home-Header-1.mp4 Configurateurs produits interactifs par SmartPixels 6 astuces pour améliorer l'expérience client en ligne grâce à un configurateur produit interactif Souhaitez-vous offrir à vos clients
Read More »