Top 6 product customization techniques
Are you looking for the best way to stand out?
Customized products certainly aren't new to the market, but they are definitely helping brands to differentiate themselves.

Fashion companies like Dresshirt, The Mighty Company, or Mango allow customers to upload custom art or words to be printed on their shirts and jackets. Nike By You lets shoppers create the exact shoe they desire. Berluti offers clients the opportunity to emboss initials on all of their leather accessories through hot stamping.
Brands now have countless options available to be creative about customization. This article offers a deep dive into customization techniques most leveraged by brands.
1/ EMBROIDERY
Embroidery allows the reproduction of a visual using coloured cot threads. This process is carried out by an embroiderer who embroiders fabric with different stitches leveraging a computer program.
Embroidery is usually considered as a sign of quality by the public and is mostly used for textiles: Polo shirt, shirt, fleece, parka, cap and towel.
Its benefits are as follow:
– Elegant and qualitative marking in up to 12 colours on one embroidery
– Very high resistance in time even after many washes
– Rendering in relief will enhance the personalized touch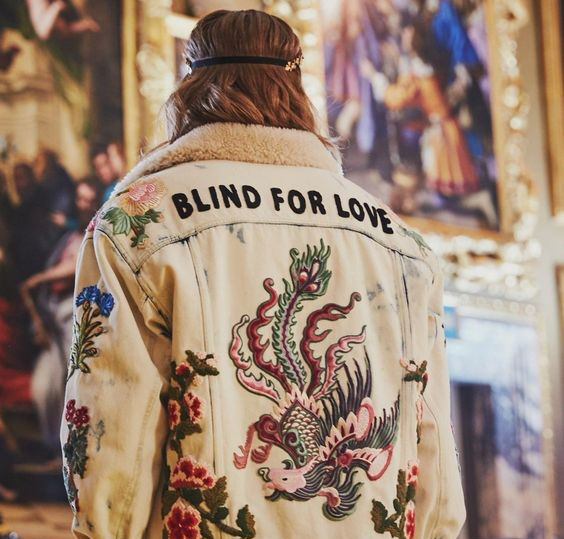 GUCCI launched the incredible #GucciDIY jacket customization service in Milan
2/ EMBROIDERED CRESTS
The embroidered crests make embossed markings possible where other markings cannot be made.
The result is similar and less expensive than embroidery. It displays excellent rendering on delicate textiles or for hard-to-reach areas.
As with embroidery, this technique is ideal for textiles: Polo shirt, shirt, fleece, parka, cap and towel.
Its benefits are as follow:
– Very good wash fastness.
– Sewn or thermally bonded (130-170 °C)
– Marking in 1 to 9 colours on 70% of the surface.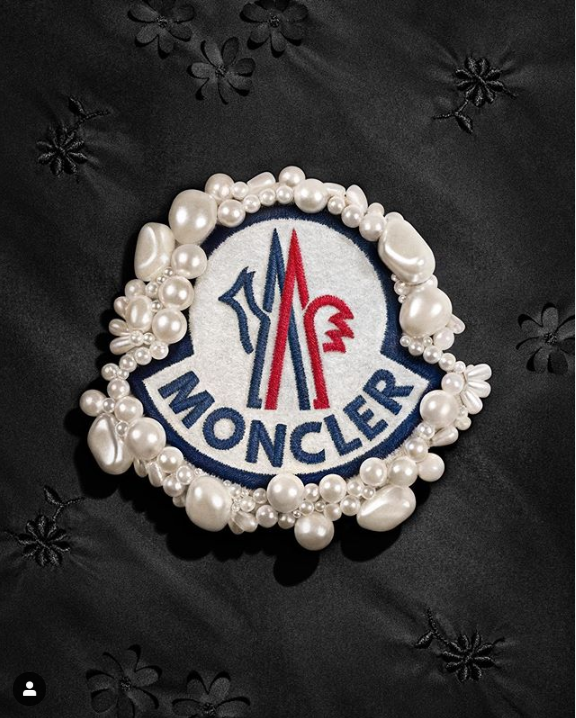 3/ SILK-SCREEN PRINTING
Silk screen printing is a printing technique that uses silk screens located between the ink and the support. It allows a strong ink deposit that guarantees not only an intense colour that lasts over time but also a good opacity.
Screen printing can be applied to all types of textiles (Cotton, Non-woven, Jute, Nylon, Fleece, Polyester) and to luggage. However, the possibilities of marking differ according to the type of textile.
Its benefits are as follow:
– Excellent ink resistance over time.
– Very good rendering and respect of colours.
– Can be printed on a wide variety of substrates.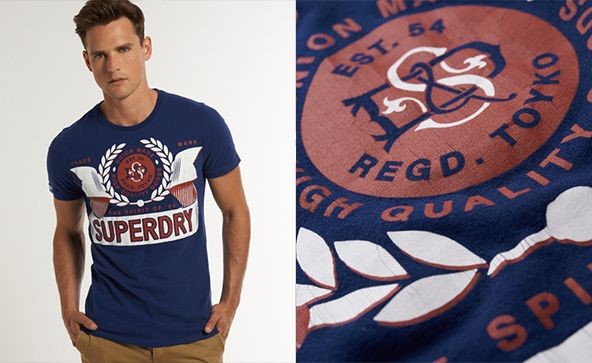 4/ DIRECT DIGITAL PRINTING
This technology allows personalisation in four-colour process directly impregnating the fabric. This technique offers a unique marking quality.
This technique is ideal for 100% cotton textile articles, e.g. tote bags.
Its benefits are as follow:
– Excellent durability.
– A coloured marking that respects your visual.
– An extremely high-quality finish that integrates perfectly with the textile.
5/ LASER ENGRAVING & SANDBLASTING
Laser engraving allows a very fine marking: The technique uses an extremely precise computer-programmed laser beam that will engrave the material to draw a logo or a text. It is perfectly adapted to metallic or ceramic surfaces (pens, key rings, knives, mugs…).
Sandblasting is a roughening and engraving process obtained by projecting a very powerful sand jet onto a glass object. The grains of sand create small cavities to give a frosted or satin effect to your marking. It can be used on glass objects only.
Benefits of these two techniques are as follow:
– Elegant
– Long lasting markings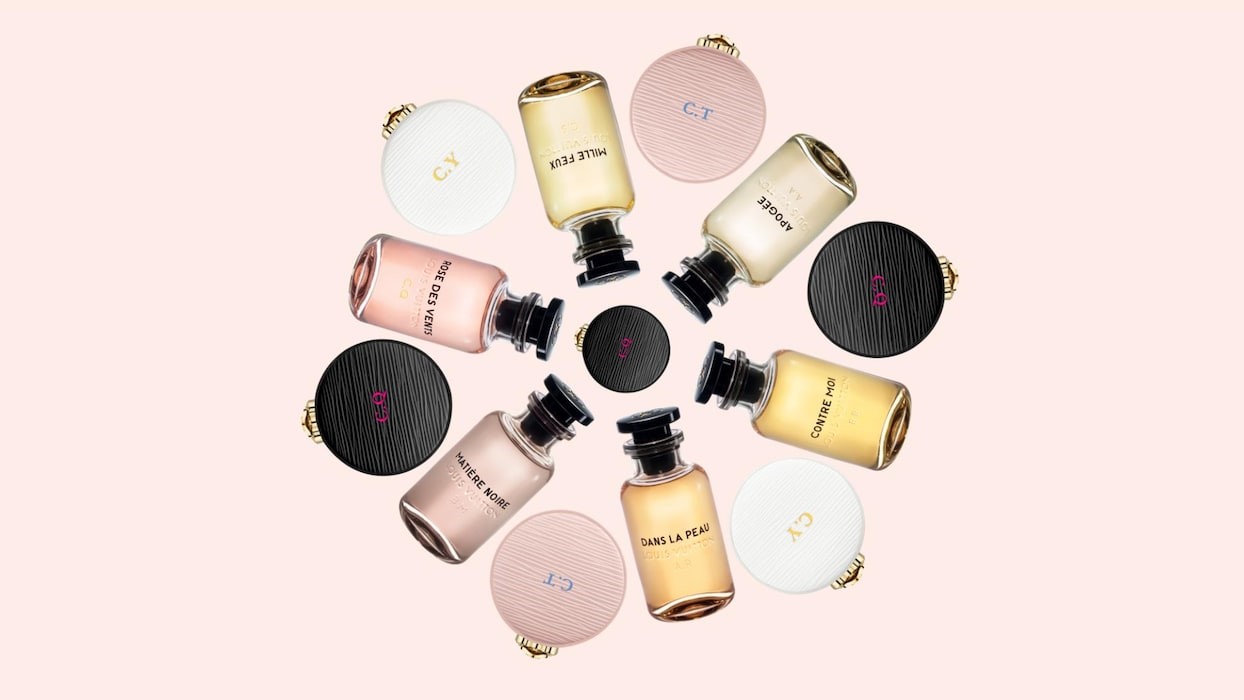 Louis Vuitton perfume bottles personalized for Mother's Day
6/ CUSTOMISATION THROUGH ASSEMBLY
Using this technique, the end-customer can combine multiple SKUs into a single configuration. This technique gives the impression to consumers that they are building their product from scratch. In fact, it enables them to have a great flexibility on the end-product.
Its benefits are as follow:
– Great flexibility in the offer
– Increase of the average order size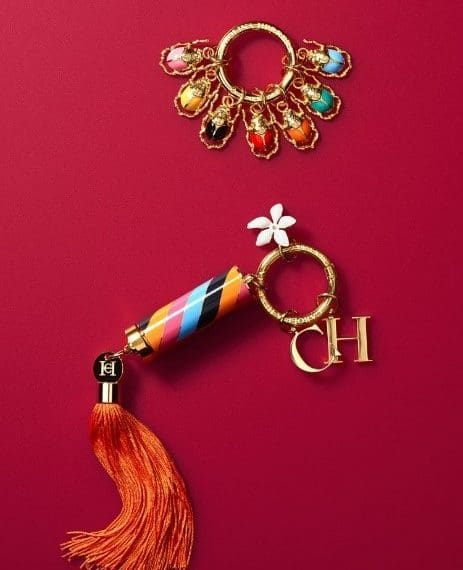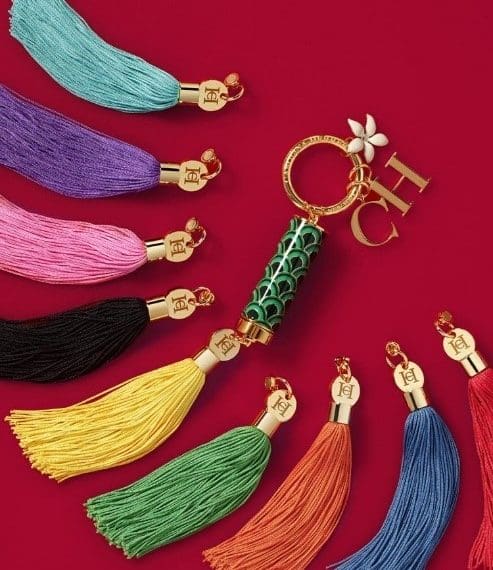 For example, Carolina Herrera offers makeup accessories, fully customizable and made to be worn on-the-go. Clients can encase their Carolina Herrera Lipstick elegantly with a signature House bangle, they can also add a beetle charm or a jasmine to accessorize their Lipstick or Powder.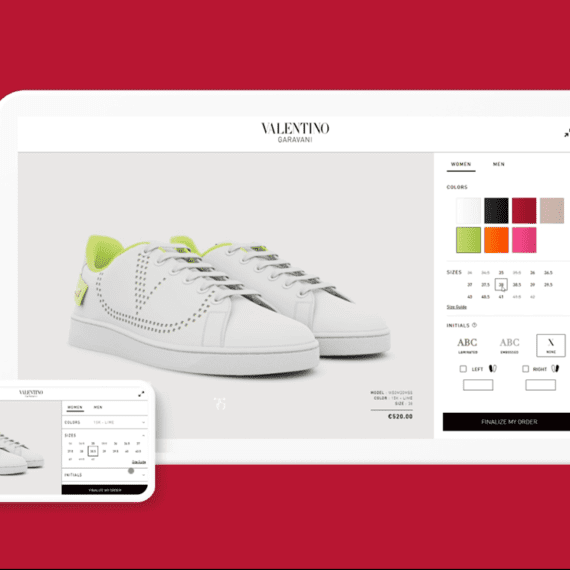 https://www.smartpixels.fr/wp-content/uploads/2021/05/Home-Header-1.mp4 Configurateurs produits interactifs par SmartPixels 6 astuces pour améliorer l'expérience client en ligne grâce à un configurateur produit interactif Souhaitez-vous offrir à vos clients
Read More »