A new era for luxury: 3 trends to look for
As expected, the unprecedented COVID-19 crisis hit the luxury and fashion industry quite hard.
The Boston Consulting Group predicted that sales in these sectors will drop by 25% to 30% compared to 2019. The truth is this crisis will most likely have long term consequences changing the way consumers think, act, and behave. The whole industry is being challenged to become more agile and disruptive while staying aligned with new consumer's expectations. We have identified 3 trends that are here to stay past the COVID crisis.
1. A race towards digitization 

The forced closure of stores left only digital solutions available to keep in touch with customers during the lockdown. Post-lockdown, brands had to carefully rethink the consumer journey keeping in mind resistance toward in-store visits. This emphasized the importance of building up new channels for products' sales. Some brands decided to change their strategy and build their e-commerce platform while others decided to collaborate with already existing marketplaces such as Farfetch. Other brands such as Dior created virtual stores or ephemeral "pop-up shops" on WeChat for example.

Until now, brands could easily choose to sell exclusively in-store to create hype and uniqueness around the products. For example, Chanel always refused to have an e-shop. This can be explained by the fact that it is often complicated to replicate the uniqueness of the in-store customer experience online. However, in these troubled times, it is crucial to build up alternative solutions to sell. Gucci and Cartier both decided to set up a digital remote shop to enable customers to experience the unique brand universe and the qualified sales advice while staying at home.
Overall luxury brands have been looking to offer online services with a VIP customer experience. The experience they deliver should be seamless from product awareness to secured payment and timely delivery. 
2. A second-hand market boom

Well before the Covid-19 crisis the second-hand market, which was estimated at 22 billion euros in 2018, was predicted to grow by 12% in 2021 according to BCG and Altagamma consulting firms. 
In 2019, a few brands such as Burberry, Harvey Nichols, Selfridges, Farfetch and Ba&sh saw business opportunities in customers' growing interest in consigning, while at the same time startups like Caastle, Reflaunt, The Restory, LePrix, Le Vestiaire Collectif and Eon emerged to help both brands and customers participate in circular business models.
With the current crisis, consumers are taking time to think about their consumption habits and their impact on the planet. The reinforcement of the ethical and ecological considerations among consumers is boosting the second-hand market. In these difficult times, some consumers owning luxury items and in need of cash might offer their items for sale, expanding supply at lower prices which could stimulate demand. This trend seems to be gaining momentum in Hong Kong. 
As part of this circular business model development, we can expect major fashion players pushing forward the "reduce, reuse, recycle" motto by putting in place in-house resale, rental, or using deadstock fabrics to create new designs. Kering's chief client and digital officer Grégory Boutté acknowledged that rental and resale were on his radar.
3. A change in mindset: Moving toward responsible luxury

When top minds in the luxury goods trade were asked to highlight the lasting consequences of the crisis, many noted a growing emphasis on sustainability. 
Fflur Roberts, Head of Global Luxury Goods at Euromonitor International mentioned during an interview conducted by the Luxury Society "We'll go back to being more concerned about the sustainability element. While lots of these sustainability projects have been put on hold, what the COVID-19 outbreak has done is that it has forced people to look at how we've been living. We'll go back to being far more mindful about how we live and how we treat the planet."
Milton Pedraza, Chief Executive Officer of the Luxury Institute emphasized that viewpoint: "I also believe sustainability will take hold: Brands will try to produce less, at better quality and better value and they will manage supply chains with a lot more care — and consumers will demand it. If you think the consumer is in control now, wait until five years from now." – 
Aspiration for timeless luxury and ethically committed brands seems to be the new norm. This trend was already present before the pandemic among millennials: 64% of them indicated that their buying behavior would be influenced by sustainability factors. As a consequence, some consumers might put a hold on their purchases. With time, this might force luxury brands to reduce the number of collections and products offered every year. Who knows, in the future, some consumers might even reconsider the concept of ownership and shift toward rental services.
Overall, innovations are multiplied in a retail context weakened by the Covid-19 epidemic, prompting many brands to rethink their global organization. "The economic and social crisis may also be a systemic crisis for our sector," recently confided Pierre-François Le Louët, president of the French Federation of Women's Ready-to-Wear. "This was an opportunity for many players to raise the question of the pace, nature of collections, their function, their depth, the way fashion is presented and sold." There is a unique opportunity for brands to be more creative and reinvent themselves. Through the use of 3D and augmented reality, SmartPixels helps you to offer never seen before customer experiences. Willing to learn more about it? Reach out to us at contact@smartpixels.fr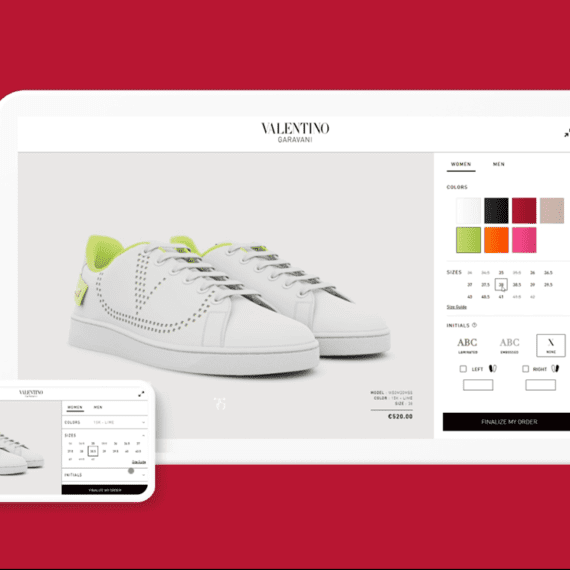 https://www.smartpixels.fr/wp-content/uploads/2021/05/Home-Header-1.mp4 Configurateurs produits interactifs par SmartPixels 6 astuces pour améliorer l'expérience client en ligne grâce à un configurateur produit interactif Souhaitez-vous offrir à vos clients
Read More »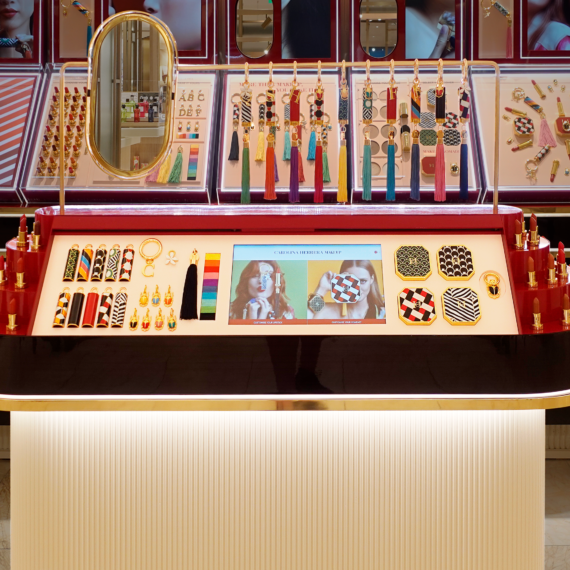 Consumers are all different and today, it's more common for them to be looking for products that reflect their personality. Younger generations are on the
Read More »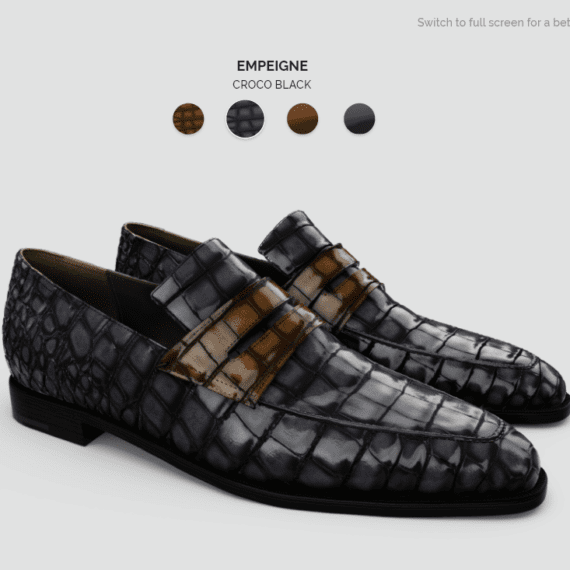 As the way we shop is changing, customer's expectations are evolving. According to Statista, almost half of online purchases were made from mobile devices in
Read More »