How can luxury brands leverage the use of 3D to create unique customer experiences?
As we are all aware, the luxury industry is in complete transformation due to new customer expectations and with the emergence of new technologies.
It is no longer the product itself that matters, it is the experience around it. In this sense, 3D has disrupted the way brands interact with consumers.
So how can luxury brands leverage the use of 3D to create unique customer experiences?
Initially, luxury brands were only using 3D as a tool to entertain their audience. Over time thanks to various technologies leveraging 3D (e.g. augmented reality, virtual reality) and start-ups such as Smartpixels, brands have been able to develop exceptional experiences for their customers. They realised that 3D visuals facilitate customization and manufacturing on demand, both of which are very important to new generations of consumers who now want to be involved in the creative process.
The use of 3D in-store
In order to offer an immersion in the brand's creative universe, luxury brands have turned to 3D animation and augmented reality. Through "storytelling" experiences, brands stage themselves, tell their story and the ones of their products. These experiences sometimes leverage the use of projection mapping, which is a projection technique used to turn objects into a display surface for video projection. (cf. Dior example below). In other cases, customers are encouraged to scan a product with their smartphone in order to see the animations appear on their phone.
Through the wonder and surprise effect they provoke, these augmented reality experiences attract consumers to stores and generate traffic. They also help luxury brands to increase their visibility and   strengthen their consumer loyalty.
The use of 3D online
In addition to the importance of creating in-store experiences, 3D is also relevant to the online experience. Indeed, 3D visuals help overcome the main obstacle of online shopping: the intangibility of the products. They enable the product to look and feel as realistic as possible. Visuals created from 3D scanning* can feed product configurators and experiments. In addition, 3D visualization enables zooming or rotating which is not feasible using photography.
According to a consumer panel, 95% of respondents prefer an interactive 3D representation of the product to a video. Once products have been scanned, it only requires a few more steps to enable personalization. As we saw in a recent Deloitte's study, 1 in 5 consumers are willing to pay a 20% premium for personalized products. Thus, it would be a shame not to leverage the full potential of 3D visuals.
Customization as a lever for growth
As we just mentioned, products configurators can easily be built from 3D visuals and help visualize made-to-order offers.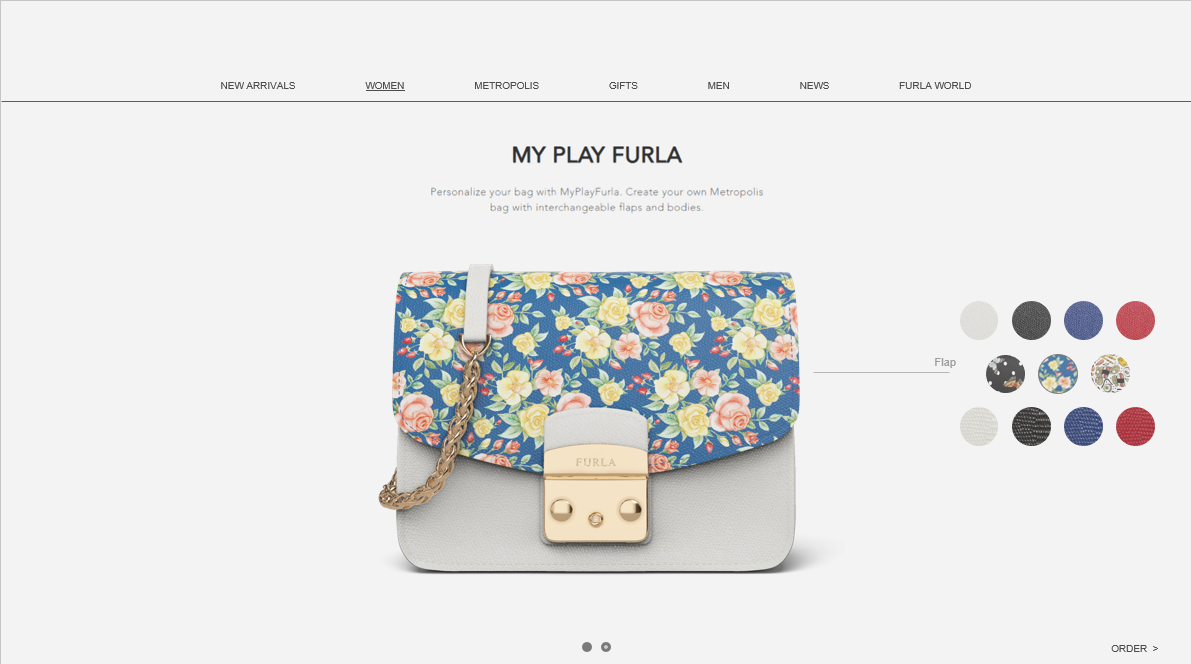 Given the expectations of new generations who wish to participate in the product creation process, product customization offers are flourishing in the luxury market. However, these complex offers are not always simple to picture for consumers, who no longer accept not knowing what they are buying. Today, people expect at least 8 different images per product page, up from 3 in 2016. This is one of the main reasons why brands use SmartPixels. Thanks to 3D, it is possible to visualize products that do not exist yet with limitless possible variants: materials, colours, fit, etc. Placed in a configurator, the personalization offer allows you to quickly and easily test endless possibilities. It is then up to the brand to choose how to display this offer.
In a shop, for example, the configurator can be integrated into a video projection system on a white product (Cf. Adidas' System) or be visualized on a screen (Cf. Chloe's experience). Both methods display the consumer's choices in real time, allowing them to see exactly what their order will look like.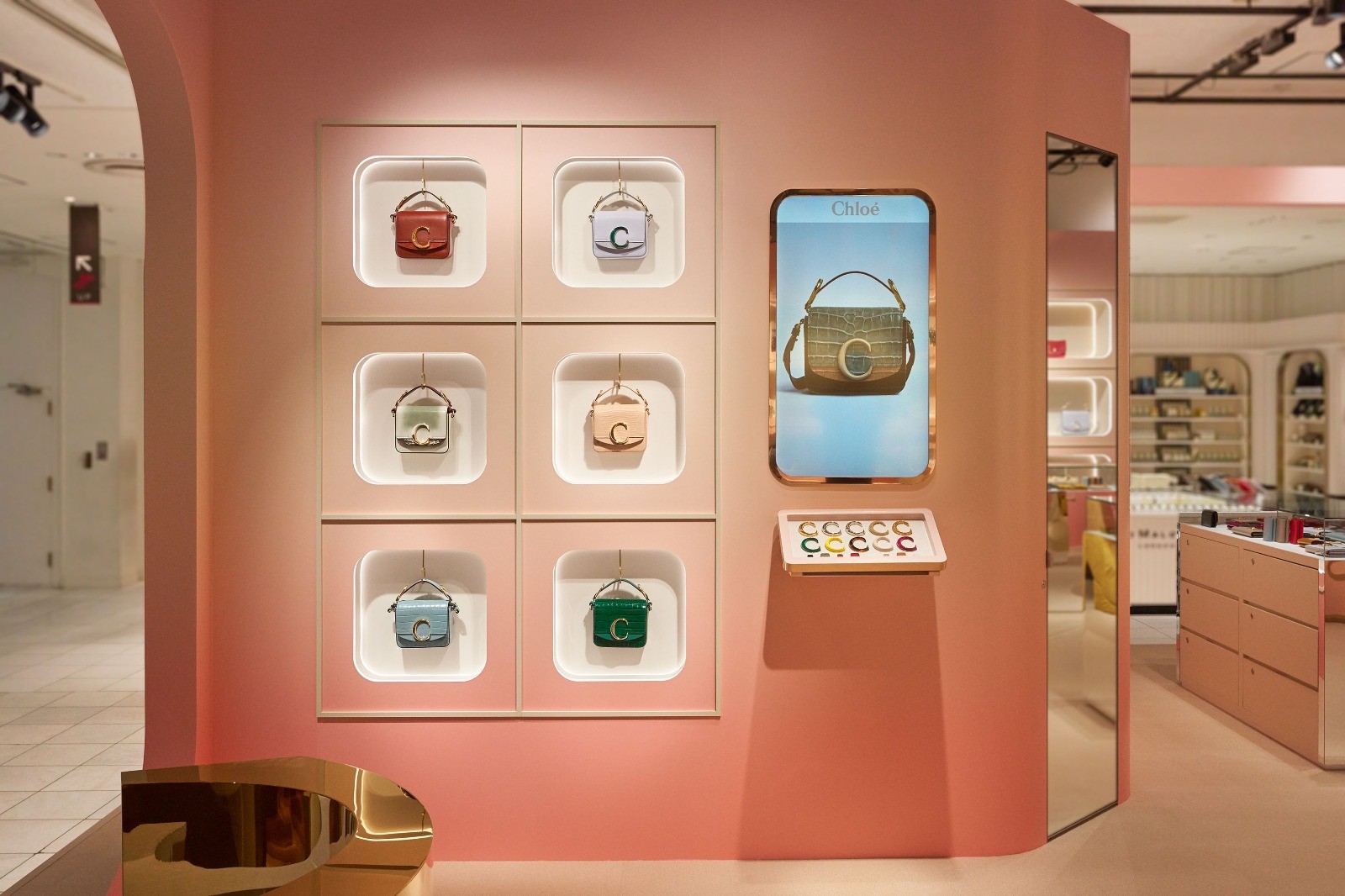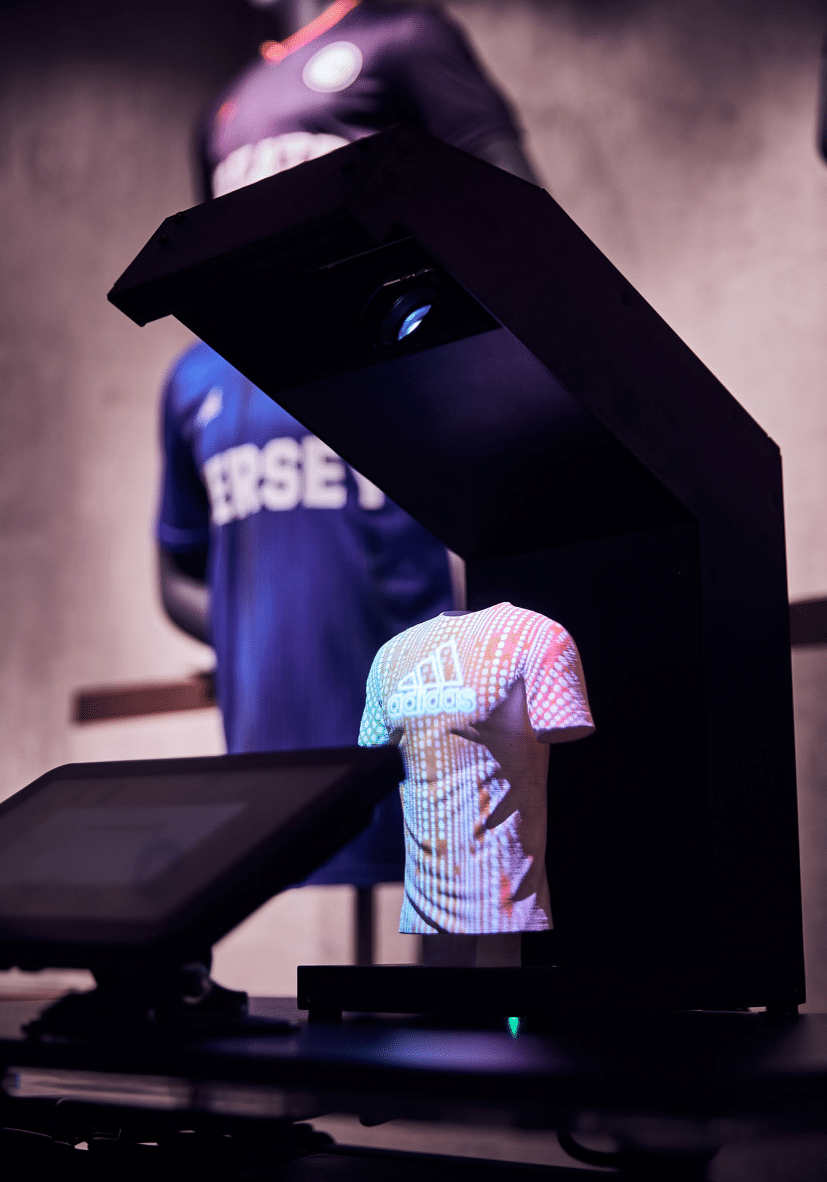 In the luxury sector, which sometimes prefers to produce each item to order due to the degree of customization allowed, product configurators are proving to be very useful tools, both for brands and for consumers who appreciate an interactive creative experience. The in-store experience is then very easily replicable on an e-commerce platform which is essential today: 98% of millenials and Generation Z have a smartphone. In addition, online luxury commerce, which currently accounts for 12% of global consumption, is targeted to increase to 25% by 2025.
Overall, luxury brands can leverage the use of 3D in many ways to create unique customer experiences both in-store and online. The change in expectations of new generations of consumers in luxury enhances the desire for co-creation and thus creates a need for brands to allow customization of products. Personalization, achieved leveraging 3D technology, is a winning strategy as it allows brands to build customer loyalty, to sell their products at a higher price, to generate cross-sell opportunities, and to multiply conversion rates by 2.5 on average.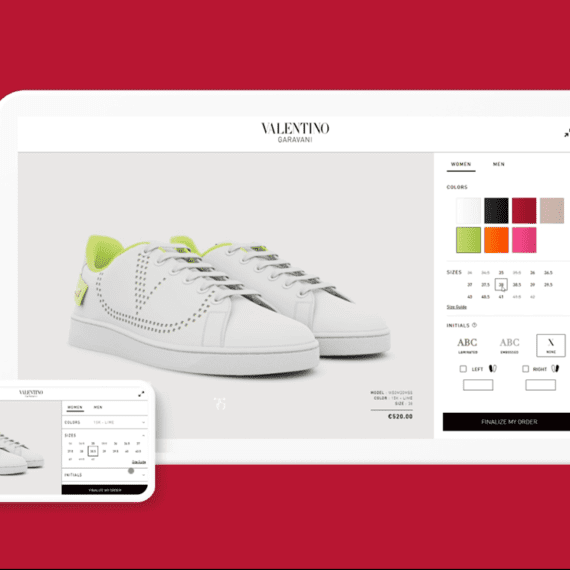 https://www.smartpixels.fr/wp-content/uploads/2021/05/Home-Header-1.mp4 Configurateurs produits interactifs par SmartPixels 6 astuces pour améliorer l'expérience client en ligne grâce à un configurateur produit interactif Souhaitez-vous offrir à vos clients
Read More »